Renault F1 Team 2005 season
Fernando Alonso 2005 F1 World Champion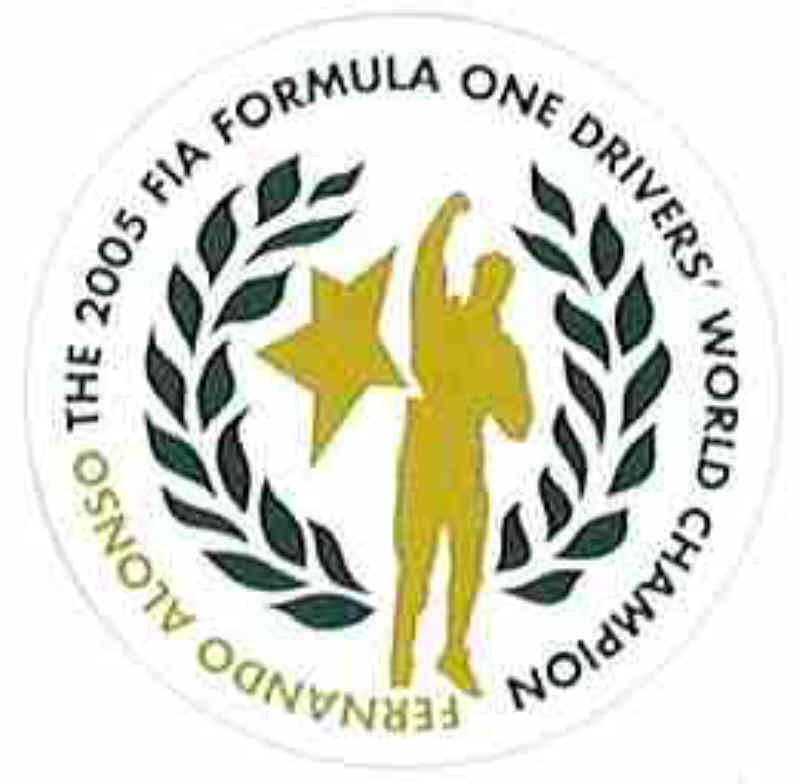 Renault F1 Team World Champion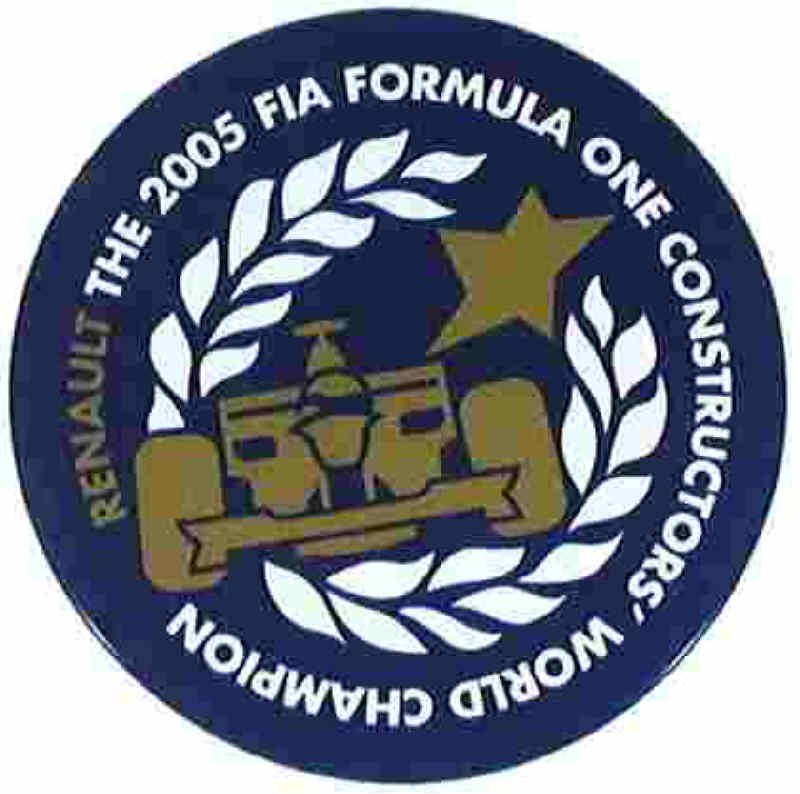 Australian Grand Prix 2005 :
Fisichella won the Grand Prix and Alonso came in third :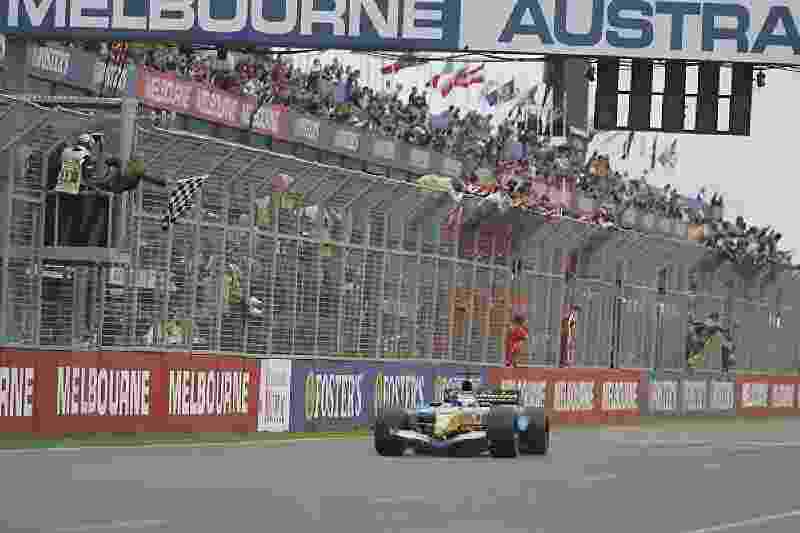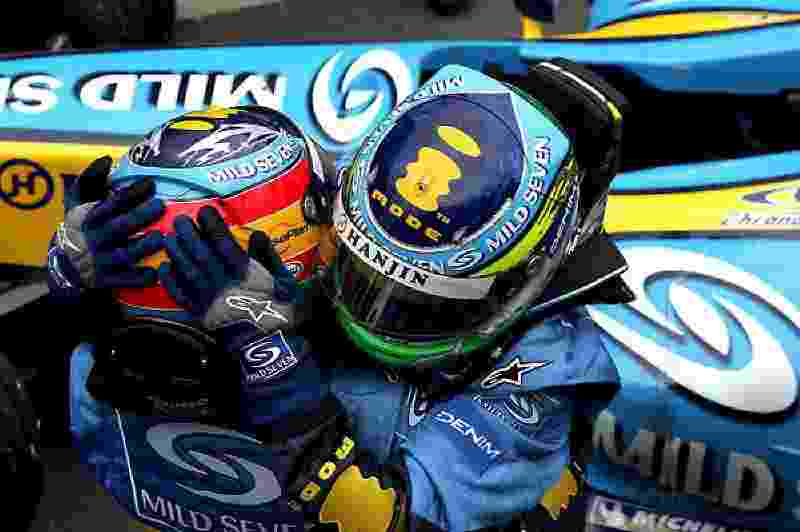 Malaysia 2005
Alonso crossing the finish line as winner for the first time since Hungaroring 2003 :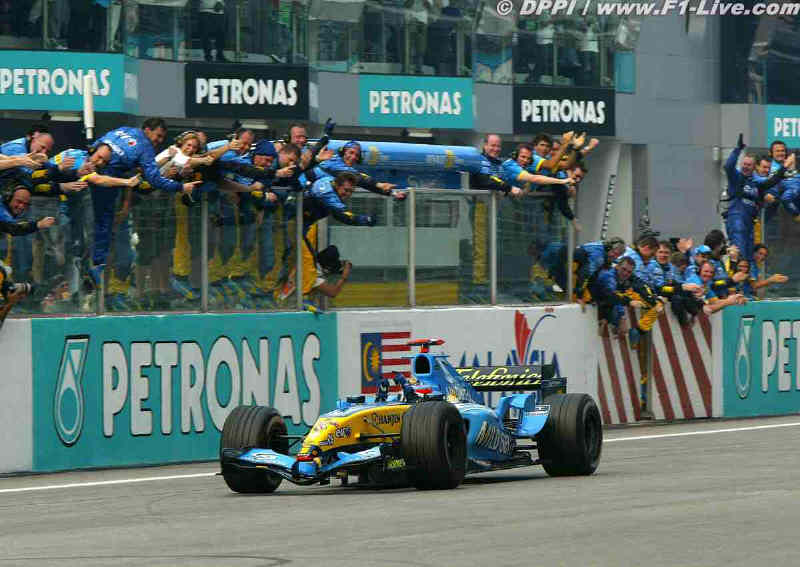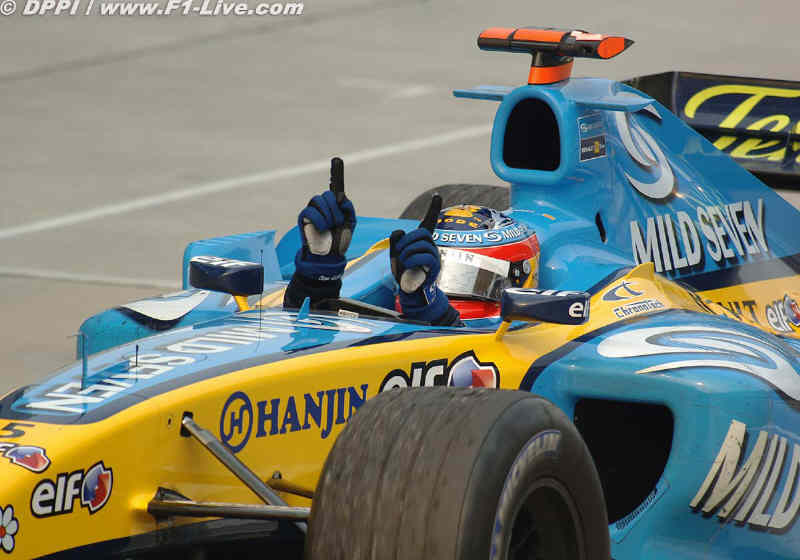 Grand Prix of Bahrain 2005
The second win for Alonso in a row :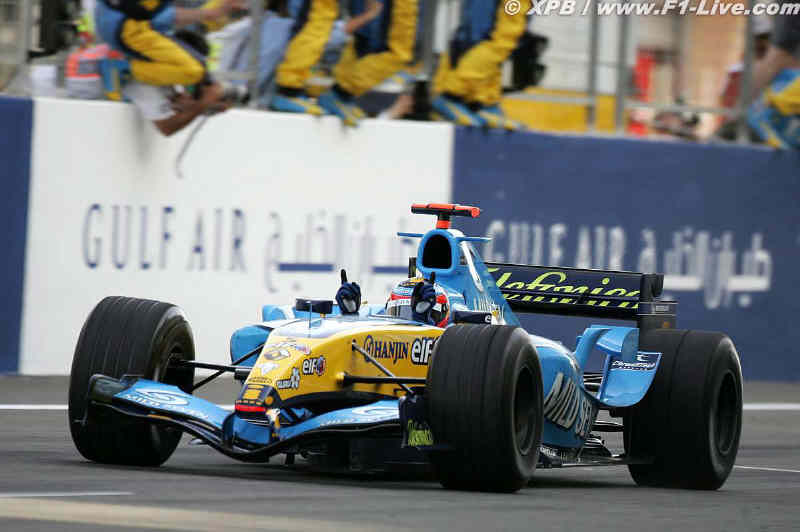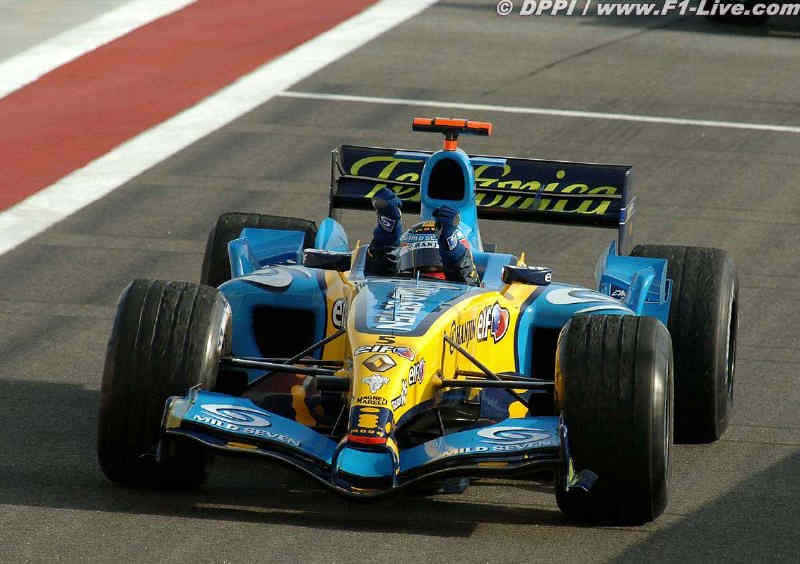 San Marino Grand Prix at Imola 2005
The third win in a row for Alonso and the fourth win for Renault :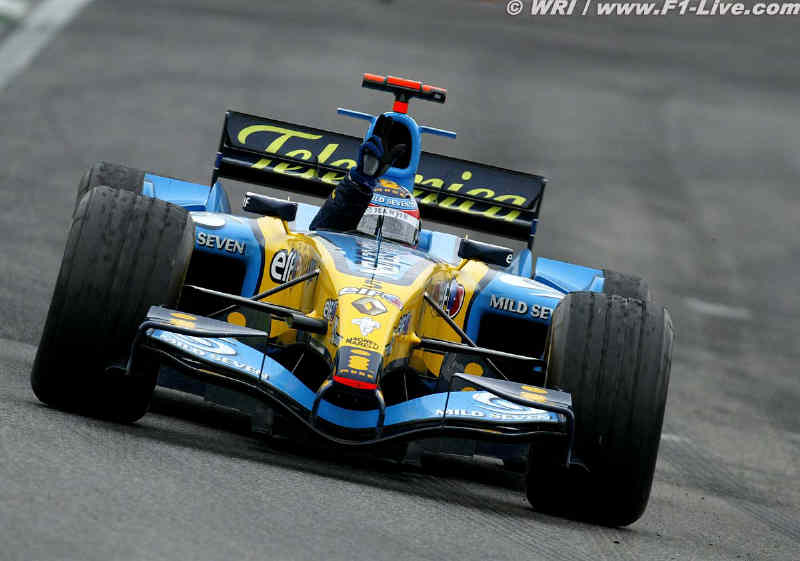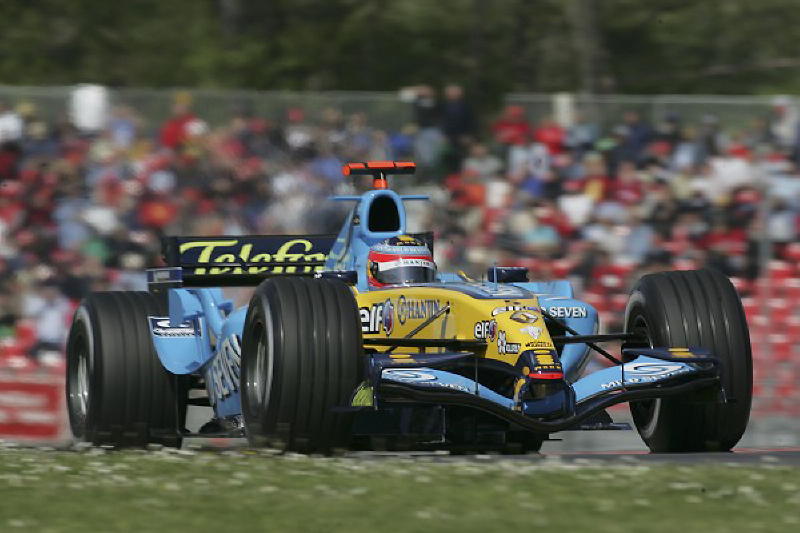 European Grand Prix at Nürburgring 2005
The fourth win for Alonso and the fifth win for Renault :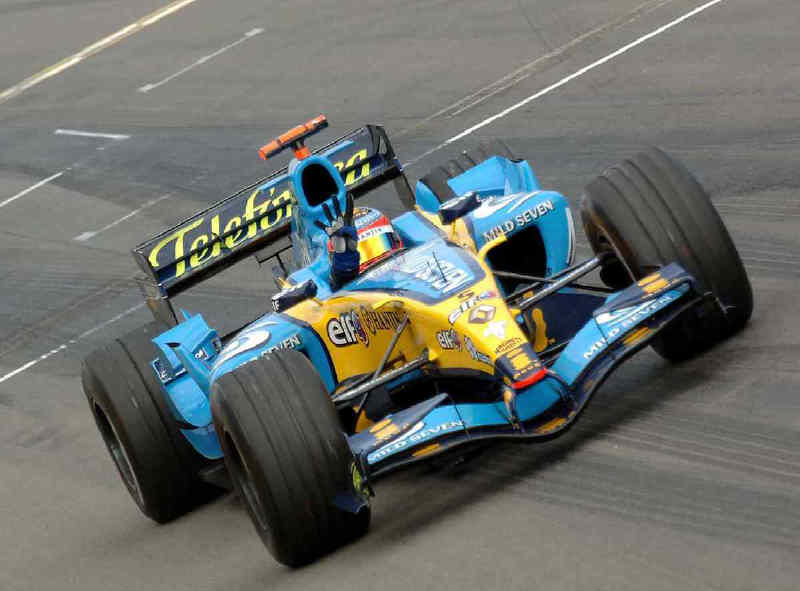 Grand Prix at Magny-Cours 2005
The fifth win for Alonso and the sixth win for Renault at the Magny-Cours track in Frane, which I attended live together with 5 friends. What an experience seeing Alonso running from pole position and all the way thru ro the win with a huge margin to all the competitors :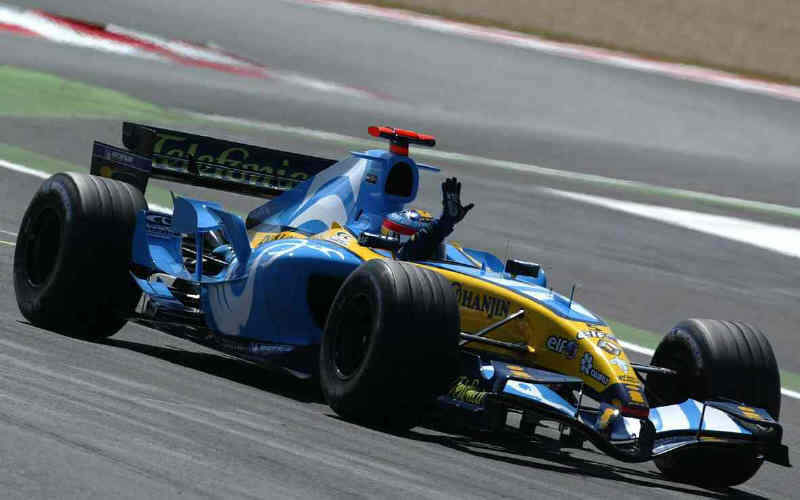 German Grand Prix at Hockenheimring 2005
The sixth win for Alonso and the seventh win for Renault came at Hockenheimring in Germany. The same race where we saw Fisichella overtake Schumacher in the closing stage of the race :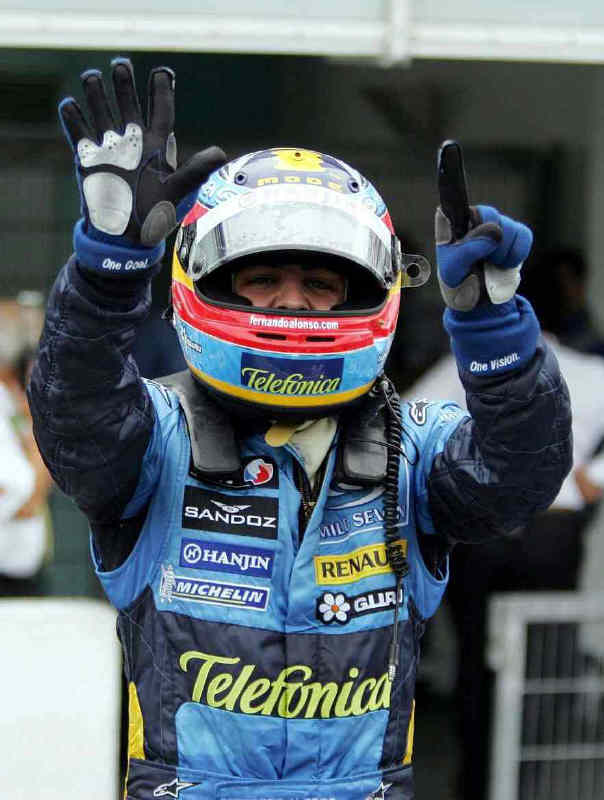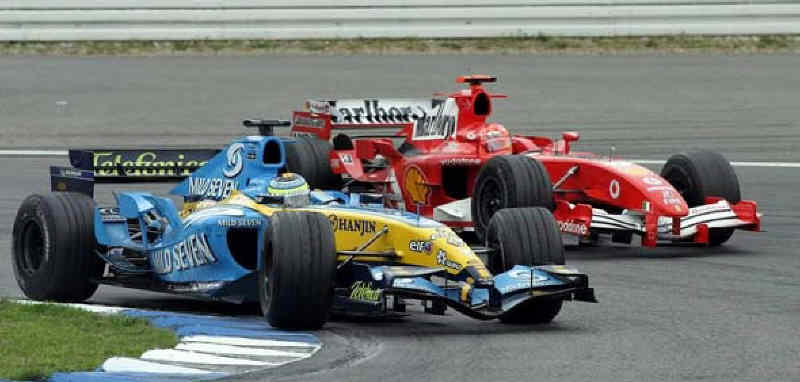 Brazilian Grand Prix at Interlagos
In this race Fernando Alonso had the chance of becoming the yougest F1 world champion ever, by not losing more than 4 points to Kimi Raikkonen. As Kimi Raikkonen came in at second and Fernando Alonso at third place he only lost 2 points and thereby secured the F1 World Championship before the last two races in Japan and China.
Here you see Fernando Alonso crossing the finish line in Brazil.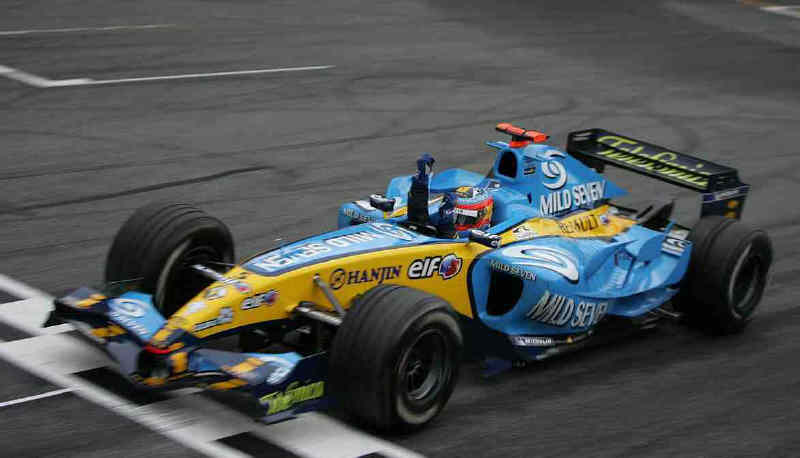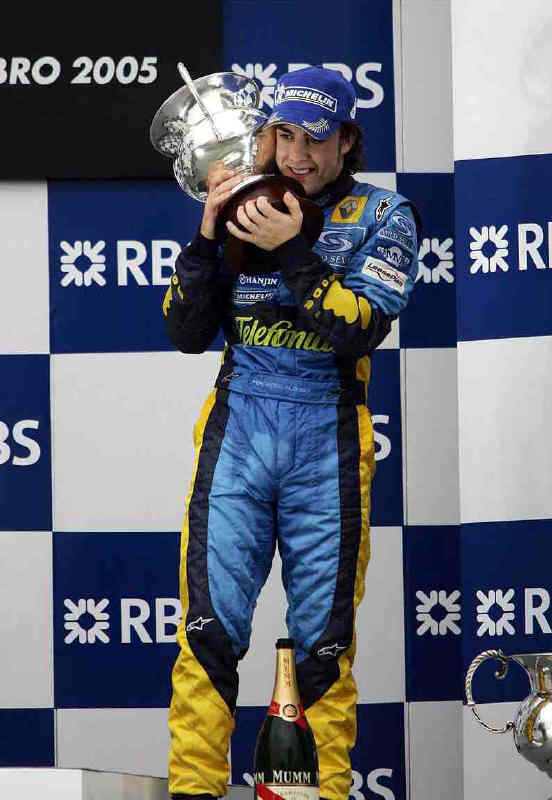 Chinese Grand Prix in Shanghai
In this race Renault and McLaren could both become the constructors Champion as they both had 176 and 174 points before this race. But Renault showed their real pace during this race and took first and fourth place. So Renault won the Constructors champions ship with 191 points. McLaren secured 8 points ending second with 182 points.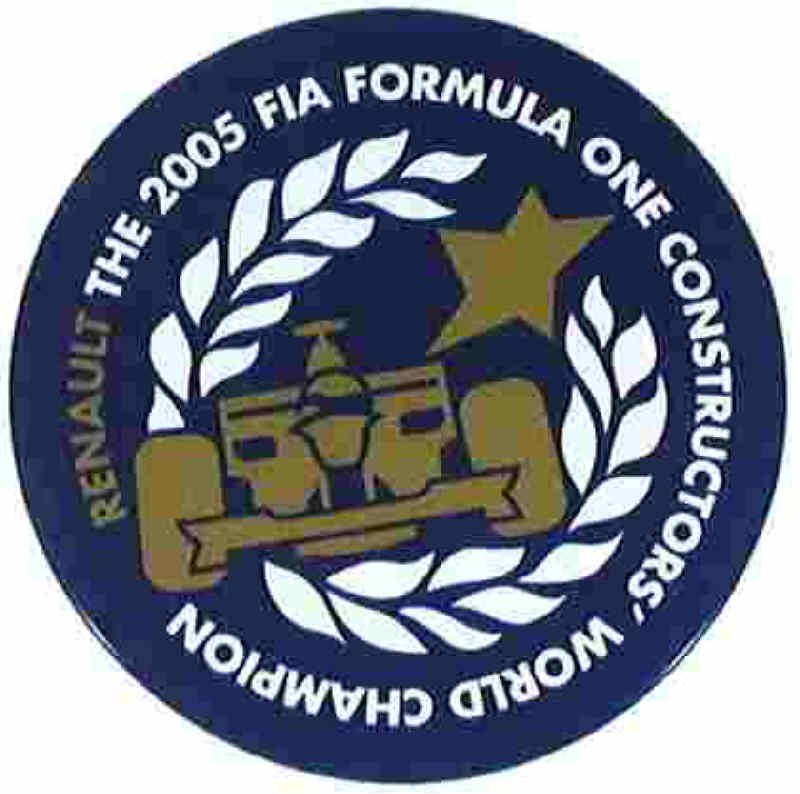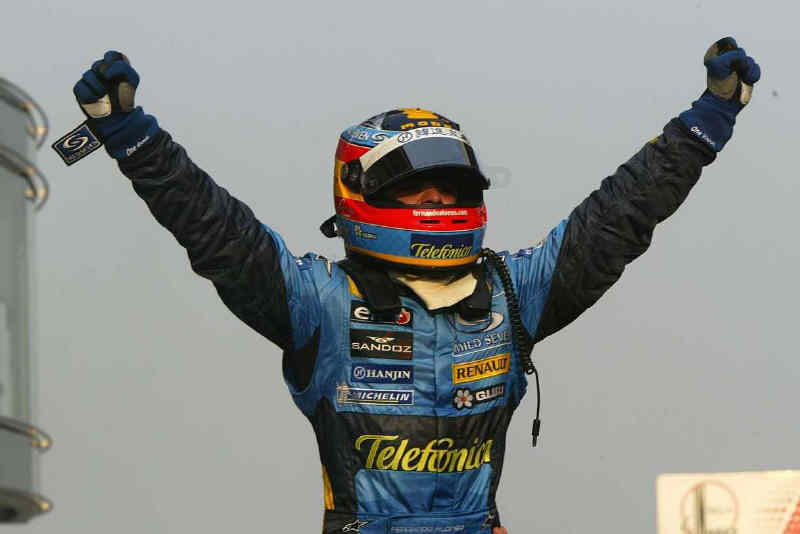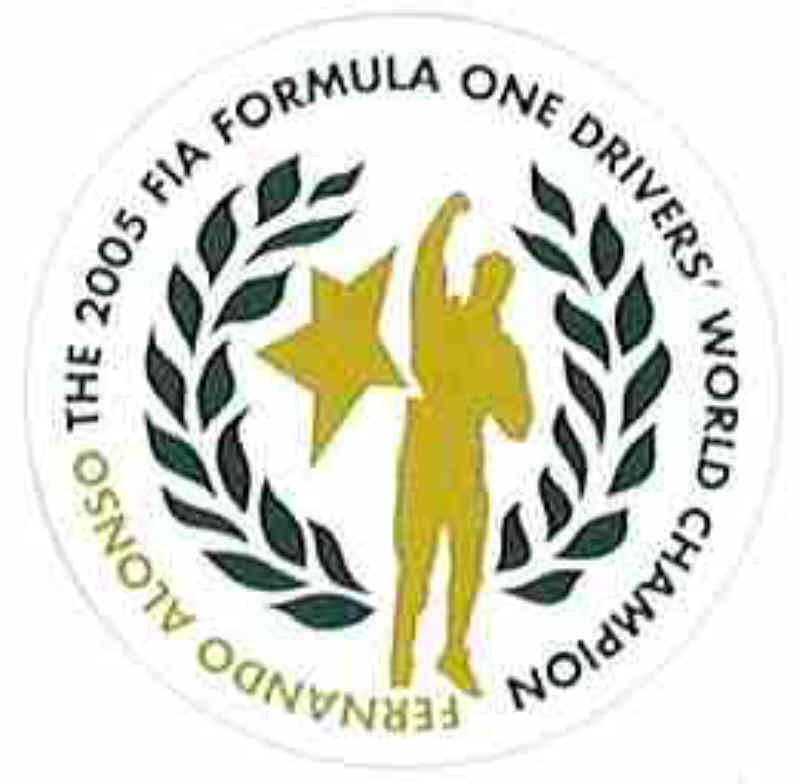 Here is the link to the officiel Renault F1 site :

---
---
Copyright Palle Hansen
Last revised: august 31, 2009.